Breathing new life into the website for Old Town Pizza, an establishment since 1999 with multiple locations deep in the gold rush hills of California
Since its opening in 1999 in Placer County, Old Town Pizza has added multiple locations with each year of success. However, one thing still lacked—their website. That's where Forefathers Group came in.
Branding & Identity: Brethren Design Co.
Photography & Video: Old Town Pizza
View The Site
Services
UX Design
Web Development
Wordpress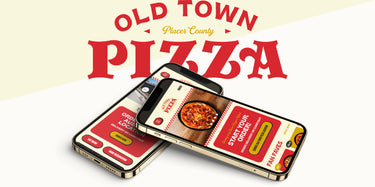 Feeding the Masses
With an expansive menu, each being slightly different at each location, it was vital to duplicate a new menu quickly instead of inputting each one painstakingly by hand. This approach cut down hours of menu mismanagement that had challenged them in the past.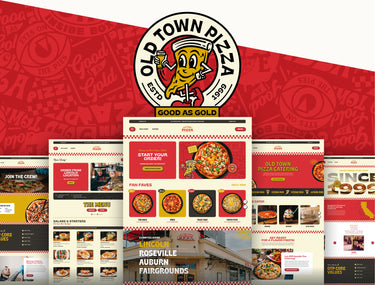 A Form to Fit Each Customer's Need
From private parties to donations, catering, and job applications, Old Town Pizza has many types of requests to keep up with. So, we created a multi-form system for each type of contact request to keep everything nicely delegated to the correct locations.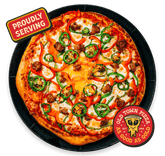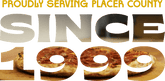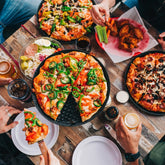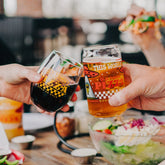 Straight Gold
Old Town Pizza's primary business goal is to offer its guests a remarkable experience, all while delivering excellent value. There isn't a business goal that we align with better than theirs, and we wanted the site to reflect that sentiment and provide the same amount of value for them.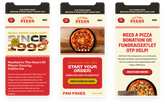 "Forefathers truly captured the current story of Old Town Pizza and the exceptional experience we offer, told through our website. Their graphic treatments and modern web design principles perfectly reflect our brand. We are thrilled to have a website that we are proud to share, and thanks to their excellent SEO implementation, it is easily discoverable. Not only did they deliver the website on time, but they also stayed within the agreed-upon budget. Working with Forefathers was an absolute pleasure."
Russ Yeager
Old Town Pizza