Building a fully responsive identity system for a flat-top burger joint along Route 66 that champions the aesthetics of a simpler time
Tulsa's Howdy Burger is a living tribute to the classic roadside burger stands that fed hungry travelers on Route 66.

Photography: Howdy Burger
View The Site
Services
Responsive Branding
UX / UI Design
Wordpress
Sun Drenched and
Lemonade Kissed
If you've ever traveled along Route 66, you know that it's more than just a road. The drive becomes a yellow-tinged fever dream filled with roadside oddities, rising hot temps, but most of all, one-of-a-kind food you can't find anywhere else in the states. So when approached to brand a flat-top burger stop going on the historic route, we already knew which direction to head.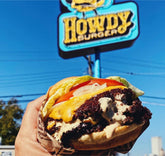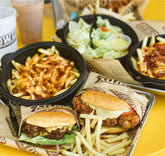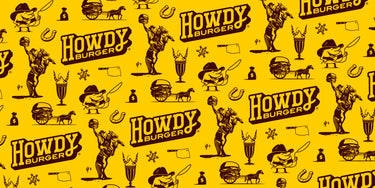 'Howdy' the Mascot
We knew if we were going to nail that throwback charm for Howdy Burger, the system would need to be expansive with many pieces available. But the brand's face would still need one universal mark that would have to keep them all in line. A real-deal wrangler, if you will. That's where Howdy, the mascot, comes in.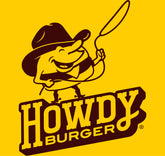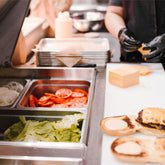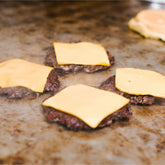 A Little Bit Country.
A Little Bit UX & Code.
Even though Howdy relies on good old-fashioned foot traffic to come in, that didn't mean we'd neglect the custom Website for the spot. Nothin' too fancy, though. A few illustrations, thoughtful mobile solution and great photography got this one done.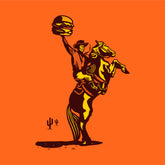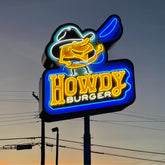 Ya'll Come Back Now!
Howdy Burger sits along Route 66, serving up delicious flat-top burgers for all of its passengers and offering a moment of that sweet, sweet retro nostalgia we all vaguely remember but deeply cherish on the weird and winding road we're all traveling.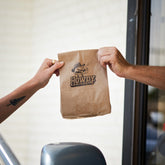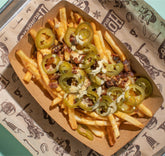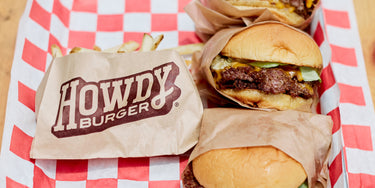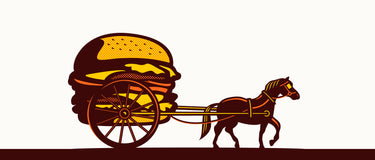 "Forefathers took our initial pitch for Howdy Burger and ran with it all the way to the end. A full brand design, naming structure, and custom site were all created to our specification all while keep the vibe of old school Route 66 accurate. They just deliver."
Jim O'Connor
Co-Owner