Designing web touch points for a new premium Caribbean Rum brand dedicated to the adventurous
As Bombarda embarked on releasing their exquisite rum line fleet, they needed a digital partner that could head guide the ship of online marketing and sales. That's where we came in.

Photography & Video: Bombara Rum
View The Site
Services
UX / UI Design
Shopify
Figma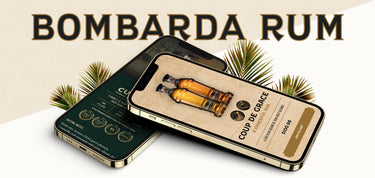 Web Design
When Bombarda approached us, their arsenal of products was a designer's dream. Taking inspiration from each blend's rich history, we created more than just an informational site about the Rum and built out unique pages for each bottle that told their own atmospheric story.
Showcasing the
Bombarda Pledge
When shaping and refining site content, we aimed to focus on what makes Bombarda different from other rums. Their quality pledge. At each turn, you can see the multiple awards their rum has garnered with their zero-additive approach without ever feeling like a trophy showroom.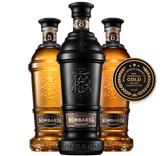 Rich History. Rich Design.
Each Bombarda Rum blend carries a bottle theme that tells the story of historical commanders, pirates, and buccaneers victorious at sea through the ages. We created the site experience to capture each bottle's essence and story while showcasing the Rum to the audience.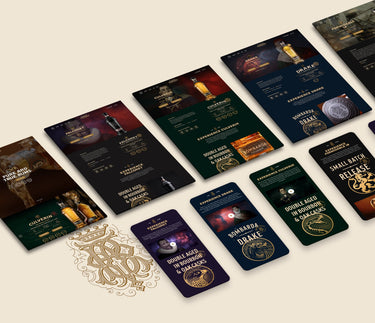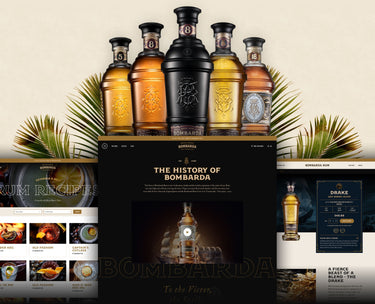 Web Design That Feels Real
The digital presence needed to align with the physical representation that Bombarda embodies. Everything had to feel and relate to the bottles, from gritty textures and animations to ornate frames and borders, almost as if you were holding a bottle of old-world rum. These minor details make all the difference when designing your product's digital touch points.



"Partnering with Forefathers was one of the best investments we've made for Bombarda Rum. We would recommend them to anyone."
James Papagno
Owner