An immersive Shopify e-commerce experience was designed and developed for one of the most prominent men's supplement companies
Blue Star's nutraceutical products are ready to be put to the test at all times, so when we were tasked to build their site, we knew it had to be too.

Photography: Blue Star
View The Site
Services
UX / UI Design
Development
Shopify e-Commerce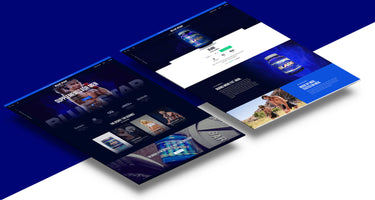 Nobody Does it Better
With thousands of supplement companies competing daily against each other, the challenge of Blue Star was finding a visual tone that helped portray their products in the proper light that was unique to them.
Center Stage
Product Photography
With a vast selection of professional photography at Blue Star's disposal, we were able to take their already incredible product renders and model shots and customize them further to highlight their product's difference that much more.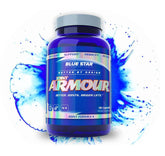 Proof and Performance
What sets Blue Star Nutraceuticals apart from other supplement companies is their relentless commitment to proving their products—highlighting the performance benefits and educating the user on each product through the site.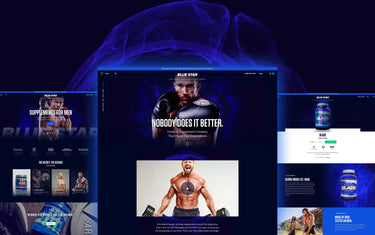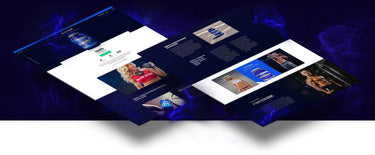 Harder. Faster. Stronger.
The biggest strength of Blue Star is its speed and scalability. Designing and developing with a heavy emphasis on easy purchasing throughout the site on any device was critical.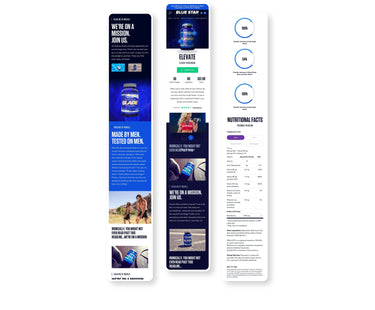 Every Product Custom-Tailored
We put a considerable emphasis on the display of each product page, ensuring each new product release from Blue Star had its own branded look and emotion while living in the site's universal branded system.
"Forefathers took our creative brief and absolutely nailed it. Professional execution from A to Z - and the regular and thorough communication throughout the design and development process went above and beyond."
Adam Cloet
CEO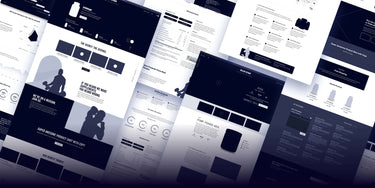 Launching Instant Success
After weeks of rigorous content input, testing, and fine-tuning, Blue Star was officially launched and saw an immediate abundance of ordering and visitor increase.